Schools get tough on students with mobiles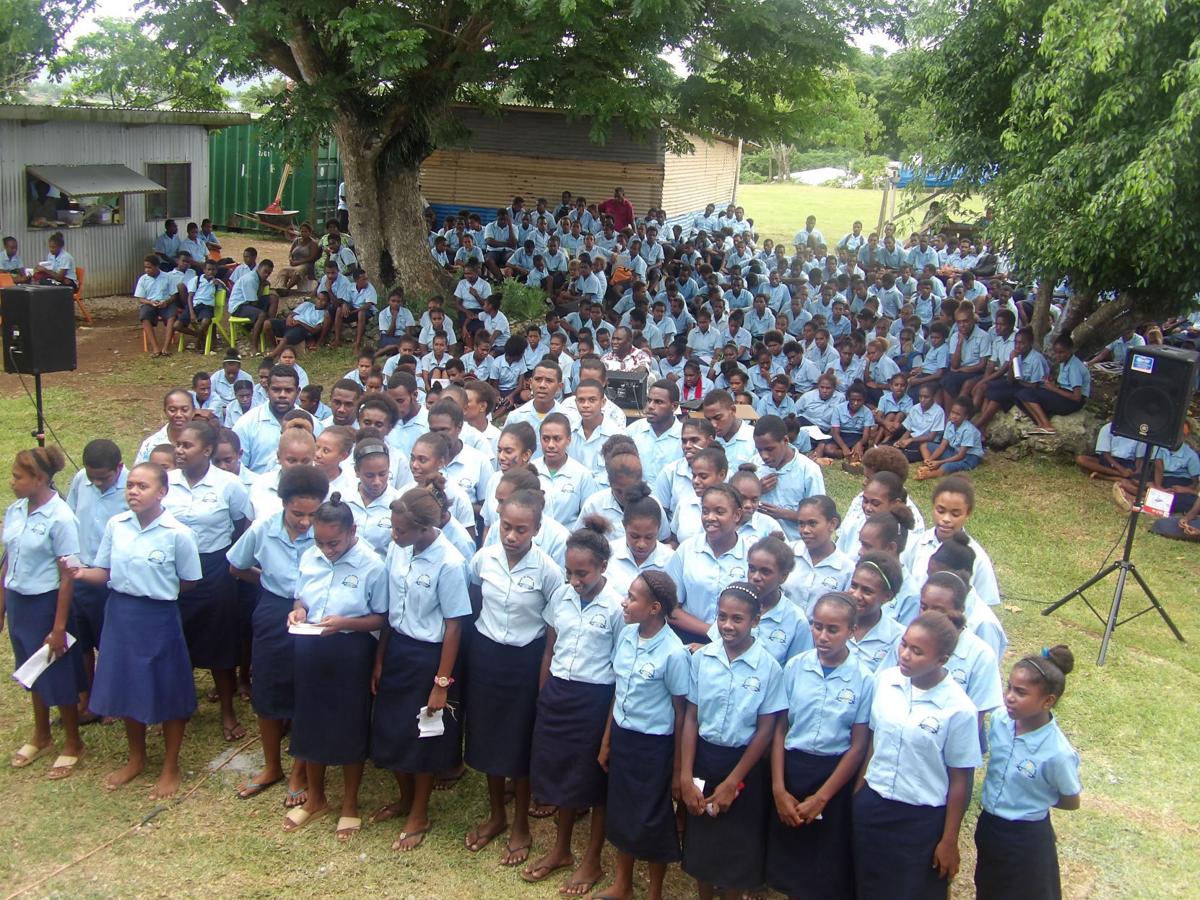 If not all then the majority of secondary schools are taking drastic steps to ban or restrict their students from taking their mobile phones to school.
Parents have confirmed that the mobile phone is isolating their children from them. "My adult children are not telling stories to each other or talking to me anymore. They are not even smiling anymore. I am very concerned that if a collective stand is not taken soon on the mobile phone, my children would definitely become a part of the 'Look Down Generation' as appropriately worded by the Deputy Prime Minister, Mr. Joe Natuman", a mother adds with sadness in her eyes.
For instance Epauto Secondary School says all students caught with their mobile phones will have their mobiles confiscated until the end of the first term.
More and more parents have confirmed taking away their children's mobiles from them from Monday to Saturday and allow them to have access to their mobiles only on Sunday after which they are handed back to their parents for safekeeping.
Some parents have gone one step further by banning their children from using their mobiles altogether.
The new drastic moves come on the heels of urgent steps taken by the Government to start working on a process towards compiling the first draft of a Cyber Safety Bill to guide all users of the mobile phone, ipad, Facebook and all other social media sites.
Australian High Commissioner Jenny Da Rin has says the internet is both an opportunity as well as a risk.
She says there are people on the internet who want to take your money from your bank account through electronic fraud or even do you or your children harm.
Police Constable Train the Trainer on Cyber (Crime) Safety, Jeff Natapei, has also called on parents to supervise their children on how to use the mobile phone, ipad, internet, social media and other communication tools responsibly.
 He says users end up misusing the communication tools because of lack of relevant knowledge on how to use them with responsibility.
Meanwhile on children going back to school, Police Traffic Section is appealing to all parents to remind their children who walk to school to look to the left then to the right then to left again and if there is no incoming traffic then they can cross the road.
Women Against Crime and Corruption has also appealed to all parents to not encourage their children to have access to mobile phones.
It also encourages parents to supervise their children on the use of the mobile phone and the potential dangers involved especially when the bill is passed by parliament to prosecute users who breach the act. Vanuatu Daily Post.
Comments